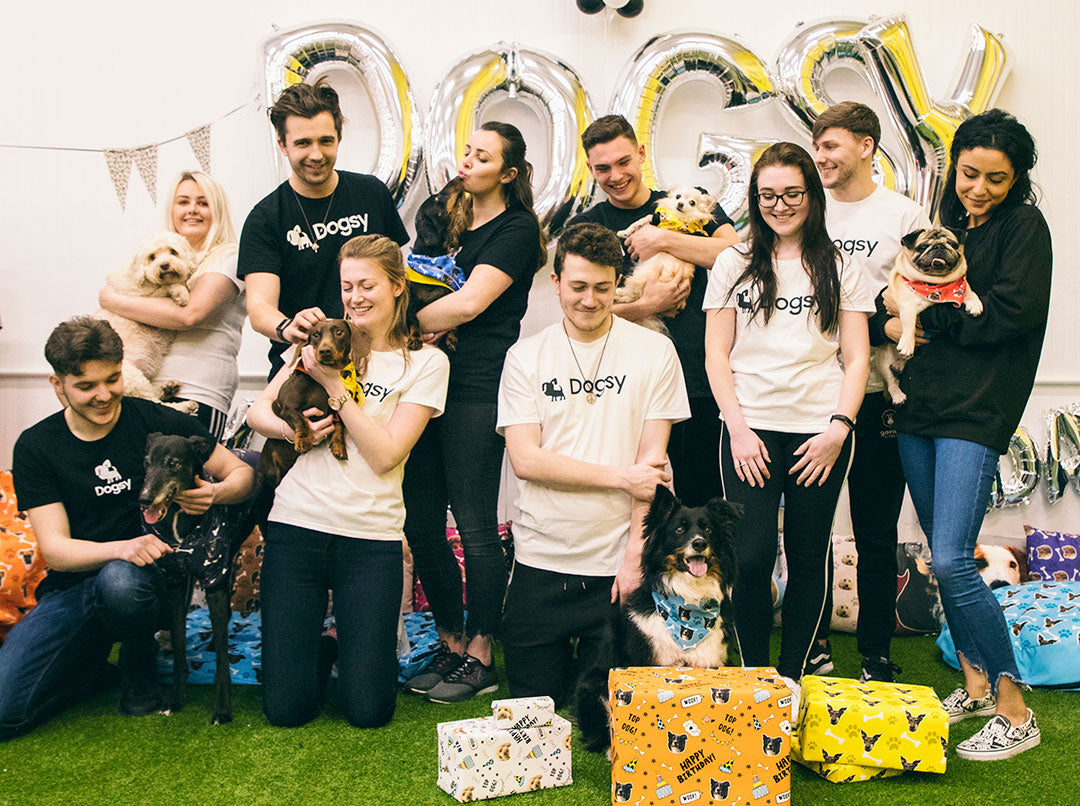 Welcome to Dogsy!
Welcome to the tail-wagging world of Dogsy, where personalized dog gifts meet boundless creativity and unconditional love for our four-legged friends. Founded in 2018, we've been on a mission to spread smiles, laughter, and doggy delight through our range of pawsitively awesome products.
Your Imagination, Our Canvas 🎨
Imagine your beloved dog's goofy grin on your morning coffee mug, your faithful companion's face adorning your coziest pajamas, or a portrait that immortalizes that playful wag of the tail. At Dogsy, we turn your vision into reality with our range of personalized dog gifts. From mugs to socks, pyjamas to dog toys, dog clothing to pillows, and even lifelike portraits, our products are a canvas for your creativity.
More Than Just Gifts
Dogsy is more than just an online store; we're a community of dog lovers who understand the quirks and charms of our canine companions. We know the feeling of joy when your doggo greets you with those puppy-dog eyes and that incomparable excitement they bring into your life. That's why we strive to infuse that same joy into every product we create.
So, join us at Dogsy and let's embark on a journey filled with laughter, love, and a whole lot of tail-wagging fun. Whether you're spoiling yourself, surprising a fellow dog lover, or just want to commemorate the love you share with your pup, we're here to make it a doggone good time!
Every bark, every paw-print, and every slobbery kiss is a reminder of the joy dogs bring to our lives. Let's capture that magic together at Dogsy! 🐕💕